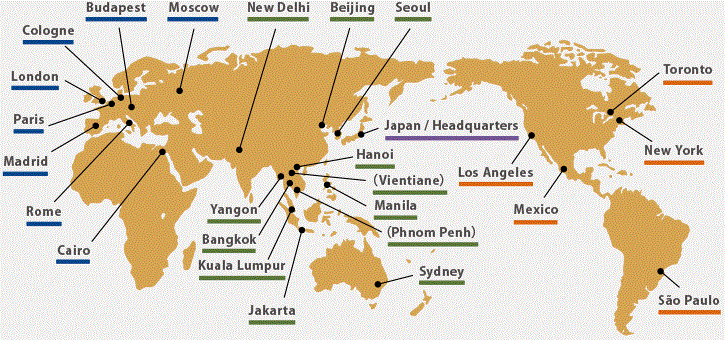 You can download support materials in various languages from the "Download Materials" page. The Japan Foundation's overseas offices also provide other useful materials for users of "Marugoto".
Australia: Japan Foundation, Sydney
Brazil: Fundação Japão em São Paulo
Canada: Japan Foundation, Toronto
France: Maison de la culture du Japon à Paris
Germany: Japanisches Kulturinstitut
Hungary: Japán Alapítvány Budapesti Iroda
Spain: Japan Foundation, Madrid
Other cooperating institutions
Ukraine Japan Center *The Japan Foundation supports the Center in Japanese Language Education.