"Cultural understanding made interaction smoother"
Shivani Tiwari (New Delhi, India)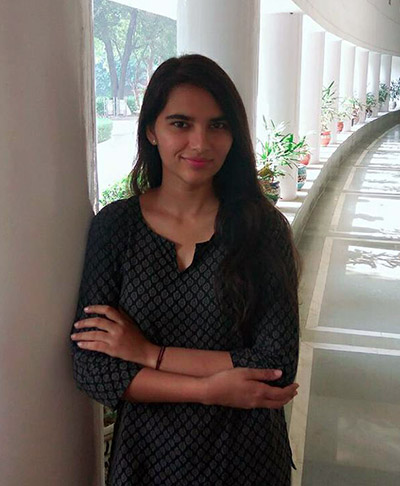 Shivani has watched a lot of Japanese cartoons and dramas since childhood and is impressed by the unique inventions and public manners of the Japanese.
-What is your impression of studying Japanese with Marugoto?
Marugoto covers everyday-life topics which appear general and easy but are highly beneficial for a foreigner. It has helped me understand the cultural disparity between India and Japan. Marugoto also covers relevant vocabulary for daily life, and thanks to this I am able to put my thoughts to words and express myself in Japanese. Marugoto is not just about Japanese language, but also pays heed to Japanese culture, which I feel is an integral part of learning a foreign language.
Also, I found the listening to be very helpful for catching expressions and pronunciation in different situations. One example would be the intonation varying when you are shocked and say "そうですか(Sodesuka)!? ". and when you have to show your understanding of what someone said and say "そうですか。".
-Please let us know if you have any stories that demonstrate the results of your study with Marugoto.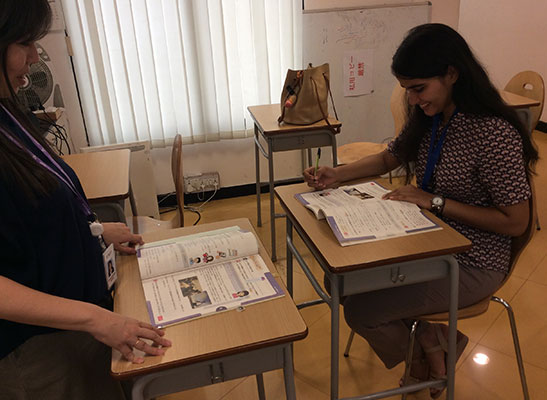 There have been changes for the good in me since I started studying Japanese. It's because of using Marugoto and my interactions on the JF Language Course that I have got accustomed to Japanese culture, and I find it easy to understand my Japanese friends' feelings. Also, as I've mentioned earlier, the daily-life topics and listening are very beneficial as they give you numerous topics to keep the conversation going smoothly with the right kind of expressions.
-Please let us know what you would like to do in the future using Japanese, if you have such a plan.
Now that my college life is over and I'm setting course for my work life, I wish to work for a Japanese company. Also, I want to travel Japan on my bicycle, from Hokkaido's snow castles to Okinawa's dolphins. I want to see it all!!!!
"Learning both everyday conversation and Japanese culture"
Vishal (New Delhi, India)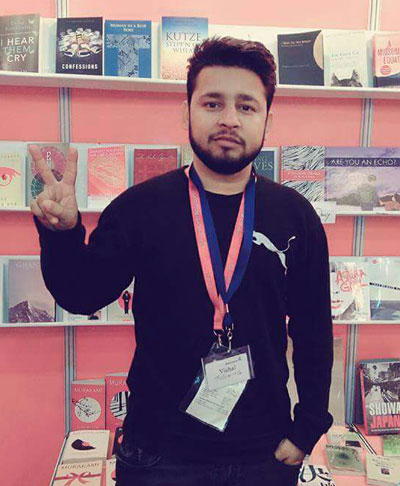 Vishal got interested in Japanese language through the video games and anime he used to play and watch. He started learning Japanese on the JF Language Course in New Delhi two years ago. He performed in Japanese for about 15 minutes at the end-of-term ceremony of the Marugoto pre-intermediate course. He tells us that the biggest change that has happened to him is that he can now effortlessly continue day-to-day conversation in Japanese.
-What do you think are the advantages of Marugoto?
Personally I feel good studying Japanese with Marugoto because we learn both day-to-day conversation, and about the culture of Japan. We learn Japanese language as well as information about culture and manners using pictures, like how to talk to superiors, and what to say in restaurants. While studying with Marugoto we can also compare the culture of our country with Japan.
With the help of Can-dos, we can set our objectives of what we will be able to do in different situations.
-Please let us know what you would like to do in the future using Japanese, if you have such a plan.
After completing my Japanese language studies I would like to work for a Japanese construction company. For pleasure I would like to do voice-over dubbing in Japanese.